Meet our new counselor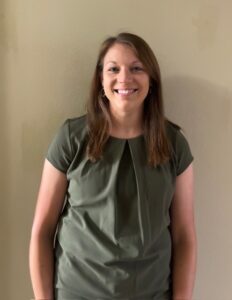 My name is Amber Kuntz, and this is my 12th year as a school counselor. I received my
BA in Psychology and my MAE in School Counseling from UNI. The past 8 years I have
served as the school counselor for two K-4 buildings in Waverly-Shell Rock. My
husband, Todd, and I have two boys, ages 6 and 1. We recently moved to the area,
and are very excited to both work in the College Community School District.
The school counseling program serves all K-4 students, supporting their social,
emotional, academic, and career development. This includes, but is not limited to:
➢ 1-2 monthly classroom counseling lessons aligned with the American
School Counselor Association (ASCA) Standards
➢ Short-term individual and small group counseling (Requests come from students
themselves asking to see me, parents, teachers, and other school staff.)
➢ Referrals for ongoing needs
➢ Crisis response and intervention
➢ Collaboration with teachers, families, administrators, and community agencies
Please contact me if you have any questions or concerns about the school
counseling program, or to request support for a student. I am also happy to help
connect families with any food, clothing, or other resources they may need.
319-848-5230
akuntz@crprairie.org